The must accessory for anyone that uses a laptop, I've tried a few laptop desks and by far this is the best one yet. It's sturdy light design and built in mouse mat allows me to work on my laptop comfortably and for longer periods of time. It's great for catching up with work in bed or if I want to work from another location in the home besides at my desk.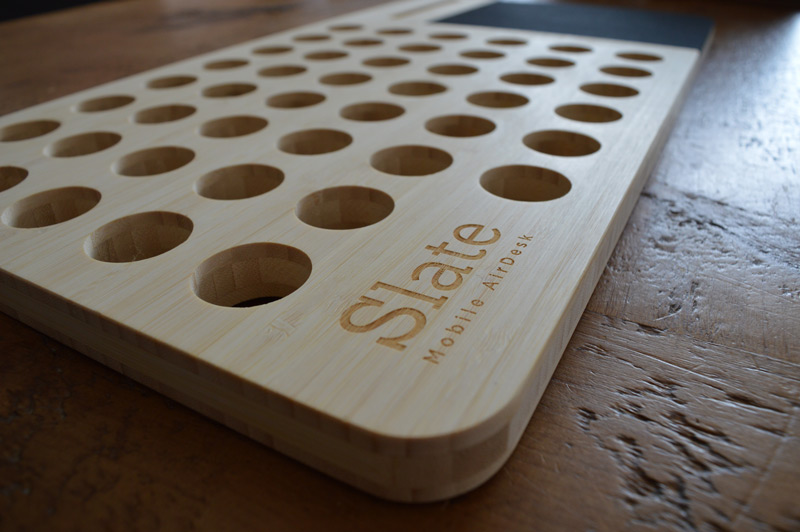 You can get it from from iSketler for $98 and $25 delivery. All iSkelter products are handmade and despatched from the USA.
If you'r a lefty don't worry, during checkout you get the option to have the mouse mat on the left hand side. The dock can also be made thicker to occupy phones and tablets that are a little on the chunky side.
My MSI GX70 is a little on the big side for a laptop but I was actually quite suprised that I was able to use the mouse comfortably when using the Slate Mobile AirDesk.